AGRO PRODUCTS
Offering you a complete choice of products which include Basmati Rice, Wheat Flour, Barley, Millet, Sesame Seed and Yellow Maize.
PACKAGING MATERIALS
Our product range includes a wide range of Glass Bottles, Lug Cap, Ropp Caps, Measuring Cups and Crown Cork.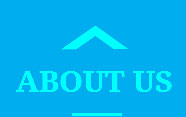 ASB Group of Companies established in 1996, are one of the Flagship Groups in India engaged in Manufacturing & Export of a comprehensive range of Packaging materials and Agro Products. Our portfolio consists of: ROPP Caps (Aluminium Pilfer Proof Caps/Bottle Caps, Screw Caps/Bottle Closures for Packaging Wine, Vodka, Spirits, Whisky, Rum, Foods, Pharmaceuticals & Chemicals), Crown Caps, Plastic Closures for CSD & Food Products, EPE Liner, Glass Bottles, Lug Caps, Glass Bottles for (Food, Pharmaceuticals, Liquor, Chemical etc), Indian Basmati & Non-Basmati Rice, Indian Yellow Corn (for Human & Animal Feed), Green Millet, Barley, Indian Wheat, Indian Wheat Flour, Animal Feeds (Rapeseed Meal, Soybean Meal, Sunflower meal, Cottonseed Meal, Castor seed meal), Indian Sugar (White/Brown, Normal & Refined Sugar), Sesame Seeds (Natural/Hulled Sesame Seeds with purity up to 99.90%), Indian Spices like Cumin Seeds, Coriander Seeds, Black Pepper, Turmeric Whole & Powder/Bulb or Finger, Red Chillies Whole (with stem or without stem) & Powder and other allied products.